Essential Vitamins Pack from Revive
Essential Vitamins Pack (VitaPack) was designed to provide you with a complete health formula and to make living a healthier life easier for you.

With Immune & Organ Support, Heart Health, Essential Fatty Acids, Free Radical Support, a Potent Antioxidant, and Joint Health Support all in our convenient, travel friendly packaging - it's never been easier to take your healthy lifestyle on-the-go.

Disclaimer: The use of VitaPack will not interfere with other supplements you may be taking from Revive MD Except for Vitamin D3. For Example, Revive MD's Turmeric+ supplement & the Turmeric found in VitaPack will not be over the suggested daily limit. VitaPack isn't intended to replace the use of other products on their own, it is meant to supplement. It is recommended to not take the Vitamin D3 supplement & VitaPack because of the Vitamin D3 already found in VitaPack, it would put you over the suggested daily limit.

Suggested Use: Take 1 packet a day in the morning or with a meal. If you don't want to take the serving all at once, you may spilt it up.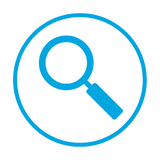 Lab Tested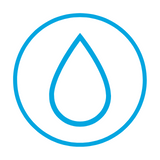 Doctor Formulated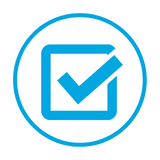 No Fillers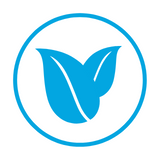 Natural Ingredients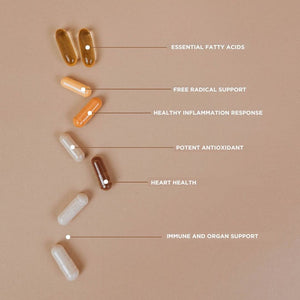 All in One Health Formula
Taking care of our body and health is the single most important thing we can for ourselves and others. Whether you have others that depend on you or are just looking to be the best version of yourself: VitaPack is the first step on that road. Get everything you need and nothing you don't, VitaPack is ready to go at a moment's notice- just grab a packet and and go.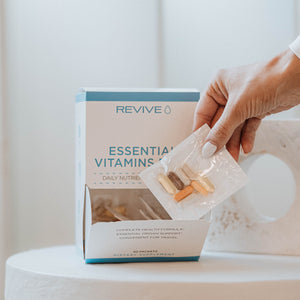 Heart Health
Arjuna extract is believed to be good for the heart due to its antioxidant and blood pressure-lowering properties. It has also shown signs of cholesterol-reducing, cardioprotective, and anti-inflammatory properties.
Inflammation Response
Turmeric Extract is good for joint health because its active compound, curcumin, has anti-inflammatory and antioxidant properties that can reduce joint pain, protect joint tissues, and improve lubrication. It may also help preserve cartilage. Consider combining it with black pepper for better absorption!
Immune Support
With multiple essential vitamins and minerals (Vitamin D, Vitamin K, Iron, Magnesium, etc.) Essential vitamins and minerals are necessary for bodily functions, growth, immune support, energy production, and maintaining various body systems; including bone health, skin, brain function, and hormone regulation. They help prevent deficiency diseases and keep you well-rounded and healthy.
Potent Antioxidant
At the center of our Potent Antioxidant Support is the Apigenin, it can neutralize harmful free radicals, protect DNA, reduce inflammation, and support cellular health. It's found in various fruits and vegetables and may help prevent chronic diseases by combating oxidative stress.
Essential Fatty Acids
A staple in any well-rounded supplement stack is Omega 3 Fatty Acids. Omega-3 fatty acids promote heart health, support brain function, reduce inflammation, benefit joint health, and have positive effects on mood, skin, and eye health. They are commonly found in fatty fish and certain seeds.
Free Radical Support
Coenzyme Q10 or CoQ10 is ideal for free radical support because it acts as a powerful antioxidant, helping to neutralize harmful free radicals that can damage cells and DNA. It also supports energy production and protects cell membranes and the heart from oxidative stress.
Frequently asked questions
Essential Vitamins Pack works well with